Are you ready for the best epoxy garage floor Kansas City?  Then welcome to Amazing Garage Floors!  Our epoxy garage floor system is superior to other epoxy garage floors.  Our hybrid garage floor system is what you are want to protect and enhance the value of your home.  Unsighlty damage and cracks that you may have will be repaired (see damaged garage floor repaired here).  Covered by a beautiful, and durable garage floor, that will last you many years, and even decades without any additional maintenance-GUARANTEED!  Let our professional installers complete your garage floor in just one day.
Epoxy garage floors are NOT created equal!  Only Amazing Garage Floors can install our beautiful, durable, floors fast, and guaranteed to perform for years to come, including wear!  We have more than a decade of installing epoxy garage floors and thousands of happy clients served.  Therefore, you can't go wrong with an Amazing Garage Floor.
Every detail was done to perfection. Our garage not only looks cool, it adds to my homes value. Thank you Amazing Garage Floors!
The team was very responsive and professional throughout the project. I would refer them to all my friends and anyone considering epoxy floors
My shop looks like something you see on TV. I couldn't be happier with the end result. Don't use anyone else if your considering a garage floor.
I made a really good decision choosing Amazing Garage Floors. You get what you pay for!
Amazing Garage Floors, did a excellent job! I am so happy with my floor. On a scale from 1 to 10, I would give them a 10 plus!
Epoxy Garage Floor
Kansas City by Amazing Garage Floors
Trust Amazing Garage Floors® with your home. Since 2007 with nearly 50 trained owner operators nationally and growing.
Professional Epoxy Garage Floor Installers In Kansas City ​
See how the trained, professional installers at Amazing Garage Floors deliver for you. As a result, you will always get the best looking garage floor.  With Amazing Garage Floors, you will get many years of your enjoyment and performance. Most of all, we strive to provide the best value for homeowners that wish to protect, beautify, their garage-an extension of their home. Enjoy many years of easy cleaning and a garage floor that your friends and neighbors will make you the envy of the neighborhood.
Finally, contact us at Amazing Garage Floors for a free, no hassle, no pressure consultation. Let us come out and take a look at your garage. We can show you some of our many standard color selections, or you may even create your own color blend for just your style. Either way you will find us the friendly, professional, value choice for your home's garage floor.
Trust Amazing Garage Floors® with your home. Since 2007 with nearly 50 trained owner operators nationally and growing.
Since 2007-We WILL answer your epoxy garage floor questions
Amazing Garage Floors Kansas City
See the Amazing Garage Floors Difference!
913-901-7139
1 Day Installation
Easy To Clean
Return Your Vehicles In Just 12 Hours
Knowledgable Installers
15 year Warranty-INCLUDING wear!
NO HOT Tire Stick or Peel
Diamond Grinding on ALL floors
Beautiful, Durable, Fast-Guaranteed!
Visit Our Blog For More About Amazing Garage Floors Epoxy Garage Floor System​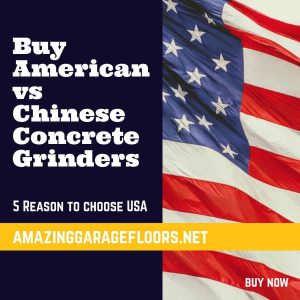 A Deep Dive into Concrete Grinder Manufacturer Support, Voltage Compatibility, and More   Reason 1: Manufacturer Support One of the major challenges you may face
Read More »
Contact Amazing Garage Floors in Kansas City for your floor
Slide arrows back and forth to see before and after.
Areas Served by Amazing Garage Floors of Kansas City
Olathe  Overland Park
  Leawood  Lee's Summit  Liberty  Shawnee  Cedar Creek  Lawrence  Kansas City, KS  Stanley  Bucyrus  Kansas City, MO  Riverside  Brookside  Loch Lloyd