Are you ready for the best epoxy garage floor San Antonio? 
Do you want the best epoxy garage floor available to the Great State of Texas? Well look no further than Patriot Concrete Coatings! We are a veteran owned and operated business that is dedicated to giving you the best service possible with our superior epoxy flaked concrete coating system, and attention to detail that is unmatched by the competitors.  Our coating system is the perfect way to protect and increase the value of your home. Do you have a cracked or damaged garage floor? Not a problem we will make all the repairs needed to turn your garage into a work of art that will last for many years to come with no additional maintenance – Guaranteed!  Let our team of professional installers give you the garage you deserve in as quickly as one day.  
Trust Amazing Garage Floors® with your home. Since 2007 with more than 40 trained owner operators nationally and growing.
Epoxy Garage Floor
San Antonio by Patriot Concrete Coatings
210-900-4011
Every detail was done to perfection. Our garage not only looks cool, it adds to my homes value. Thank you Amazing Garage Floors!
The team was very responsive and professional throughout the project. I would refer them to all my friends and anyone considering epoxy floors
My shop looks like something you see on TV. I couldn't be happier with the end result. Don't use anyone else if your considering a garage floor.
I made a really good decision choosing Amazing Garage Floors. You get what you pay for!
Amazing Garage Floors, did a excellent job! I am so happy with my floor. On a scale from 1 to 10, I would give them a 10 plus!
Professional Epoxy Garage Floor Installers In San Antonio
Patriot Concrete Coatings professional installers to work for you, and give you the best looking garage in the neighborhood.  Most importantly we will treat your garage as if it were our own and work relentlessly until you are satisfied that your garage meets the highest of standards. Your finished garage will speak for itself, and both increase the value of your home and capture the attention of friends and neighbors for years to come.
Patriot Concrete Coatings-San Antonio
See the Patriot Difference!
201-900-4011
1 Day Installation
Easy To Clean
Return Your Vehicles In Just 12 Hours
Knowledgable Installers
15 year Warranty-INCLUDING wear!
NO HOT Tire Stick or Peel
Diamond Grinding on ALL floors
Beautiful, Durable, Fast-Guaranteed!
FAQ's Since 2007-We WILL answer your epoxy garage floor questions FAQ's
Visit Our Blog For More About Amazing Garage Floors Epoxy Garage Floor System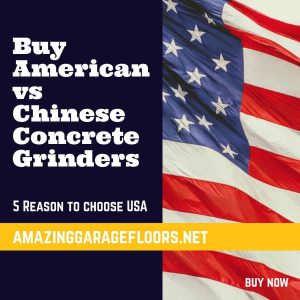 A Deep Dive into Concrete Grinder Manufacturer Support, Voltage Compatibility, and More   Reason 1: Manufacturer Support One of the major challenges you may face
Read More »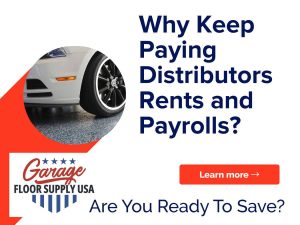 Is A Ghost Distributor A Good Idea For Your Garage Floor Business?
Read More »
Polyaspartic Garage Floor Is Better Than Epoxy Is Just Not True Polyaspartic garage floors are better than epoxy, polyurea, or anything else are simply FALSE
Read More »
Areas Served by Patriot Concrete Coatings of San Antonio
  San Antonio  New Braunfels  Helotes  Schertz  Boerne  Bulverde and More!
Amazing Garage Floors-Kansas City
is A U.S. Duralast Company (U.S. Duralast, Inc)