Best Garage Floor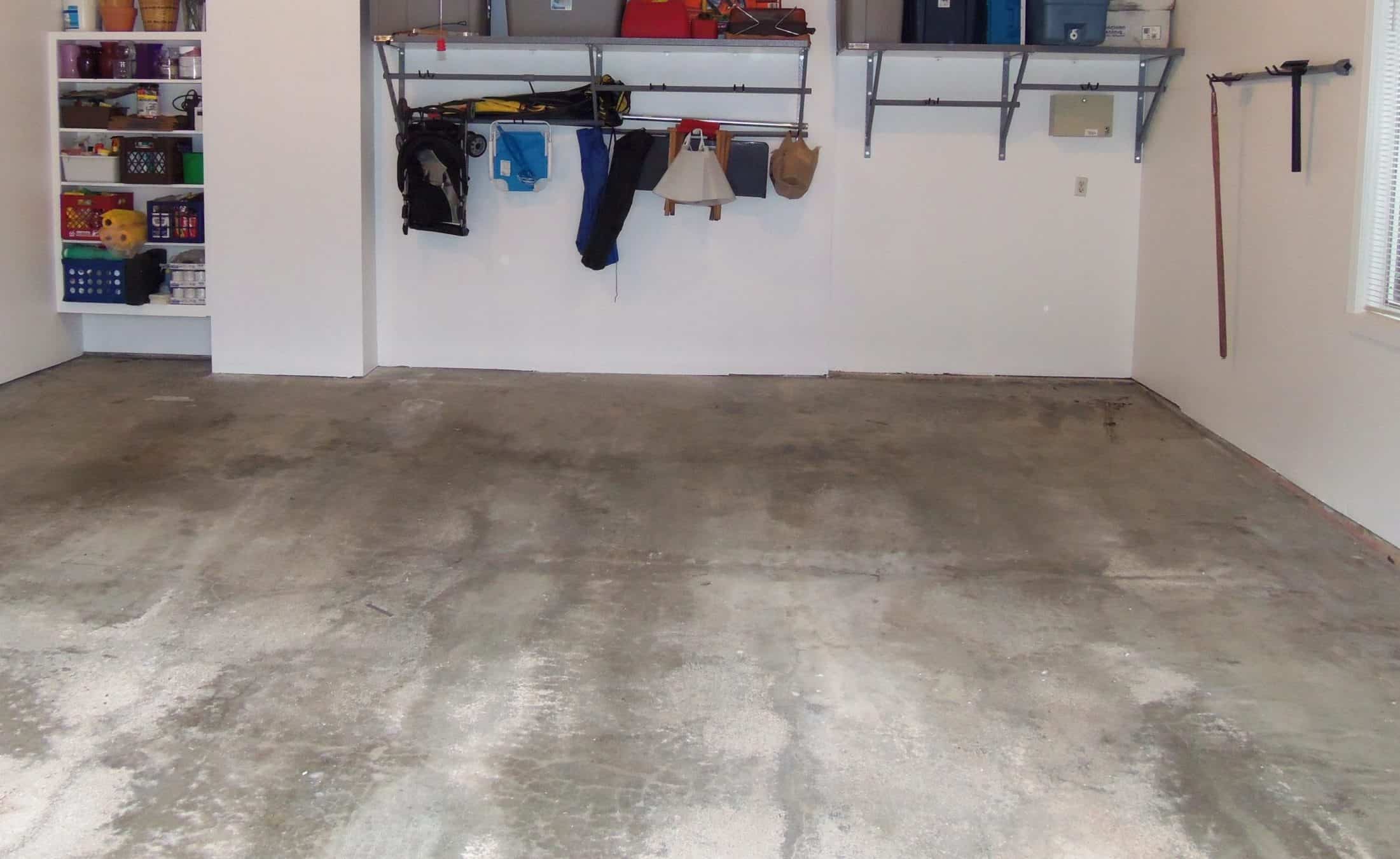 Best Garage Floor
What is the best flooring for the garage?
Garage floors have developed from simply being the place to store your cars to becoming extra storage and living spaces. With this, decorating the garage has become a personal experience. If you want to personalize your garage with different types of floor and avoid turning it into a dull, dreary, and cave-like area, start updating the floors.
Redecorating floors is not just for the kitchen, dining space, or bedroom. Your garage floors are as crucial as the floors inside your house. Garage floors must be functional and are complimentary to your lifestyle.
It is challenging to choose floors for your garage. Simple as it seems, you need to think about what it's for, how durable it is, and if it goes well with your car, not to mention budget-friendly. There are a wide variety of garage floors options to choose from. Compared to decorations and furniture, once you have your mind fixed on a floor, you cannot change it from time to time. When planning for floors, you must always think long-term because usage and function and not cater to trends.
For the best garage floor it is also important to avoid floor coverings like Linoleum flooring, luxury vinyl plank, solid wood flooring, hardwood floors, stone tile, natural stone, porcelain tile, ceramic tile, as these type of floor choices are not waterproof in moisture prone areas like a garage.  They are also difficult to clean with seams or grout lines.  Seamless flooring is ideal for ease of cleaning of a garage floor. Other considerations are color options, the square feet of your project, conditions of concrete slab, possible mositure issues, tire marks, chemical spills, floor prep, oil stains, concrete damage.  All items should be considered in making a smart decision on the best garage floor for you and your situation.
Here are six flooring material options for your garage floors:
1.  Concrete Sealers
A concrete sealer is one garage flooring product with low costs for DIY garage floors. The most commonly used sealers are either siliconate or acrylic-resin sealers. They are applied to concrete floors to protect it from damages, stains, and wear. Solvent-based sealers stop the absorption of liquids, chemicals, oil, and road salt by sealing up the concrete pores. They also minimize the cracks from freezing and thawing of the ground in winter. These solvent-based sealers help in adding shine or a wet-finish look to the floor and last longer than water-based sealers.
The problem with clear concrete sealers is they don't cover up blemishes. If you want your garage to look flawless, you must make sure there are no cracks and stains before applying.  A good garage flooring option for a low budget on a new home
Concrete sealers are lightweight and trouble-free to apply, so it's perfect for people redecorating as a solo project. They usually last around five years before needing re-application. Sealers are very affordable, so they are ideal if you have a tight budget.
2.  Concrete Stain
Generally, concrete stains are sealers with pigment. As with concrete sealers, stains show the actual surface when it dries. If you want your floor to look spotless with just the stain, make sure your floor is in good condition.
Stains are also budget-friendly and painless to apply. Just add a thin layer of coating, and you're finished.
Compared to concrete paint that stays on top of the concrete as another layer, the ground absorbs concrete stains and creates a distinctive finished look that ordinary paint cannot replicate. The acid stain's chemical reaction with the concrete minerals results in a unique color pigment that protects it from fading, peeling off, or chipping away. With this, stains tend to last longer than ordinary paint when applied right. Additionally, although stains gradually fade, adding concrete sealer will help the stain last longer than usual.
3.  Interlocking Tiles
Interlocking tiles, usually made from rubber or heavy-duty vinyl, or plastic tiles, have edges that snap together, eliminating the need for glued installations. Compared to tiles directly attached to the floors, interlocking tiles are more flexible. They are more resistant to damage brought by seismic distortion and are easy to replace in case of damage. They are better at carrying weight by four times compared to standard concrete. As a result, they have a longer lifespan than ordinary concrete. They also help in hiding concrete cracks but are preferably placed on level floors.  For best garage floor considerations you may want to consider dirt that may get under the tiles may be difficult to remove.
Interlocking plastic tiles come in a wide variety of styles, colors, and patterns, so you can design your garage floor however you like. They are simple to install and are inexpensive, which makes them DIY-friendly. Most interlocking tiles already come with an anti-skid surface to avoid sudden slipping. They also minimize leg fatigue, giving more underfoot comfort for a multi-functional space.
4.  Epoxy Garage Floor
Epoxy coating, sometimes referred to as a form of paint because it is also applied using paintbrushes or rollers, is an extremely resilient garage floor coating that also minimizes the pores to avoid stains from oil, chemicals, and gasoline. It seals the concrete to make it impenetrable by water and other liquid substances. It can protect the concrete from being eaten away by industrial chemicals.
Epoxy coatings harden at the reaction between a resin and a catalyst, unlike paint that sets as the solvent evaporates. Compared to sealers and stains, an epoxy application needs a thorough cleaning, patching of cracks, and even etching if deemed necessary. The epoxy and hardener must immediately be combined and applied because the solution is only usable within two hours.
Epoxy floors are likely the best garage floor for long-lasting and cost-effective with its top-quality performance. These coatings also come in variety of colors and different patterns.  I high quality epoxy installation can last for a decade or more, as it is a very durable flooring choice.  Many store bought DIY project garage floor paints or epoxy kit are often damaged by hot tires.  A multiple layer system with flakes is a better option with a UV stable clear coat like polyaspartic is a more expensive option but well worth the investment to avoid future problems.  Only professional installers should apply polyaspartics or polyurea, or urethane topcoat.  An estimate from a professional installer can show you some benefits of epoxy flooring installations on a conrete garage floor.  Multiple layer floors also are more slip resistant than a single coat.  A quality epoxy installation is often the best garage floor solution if your budget allows.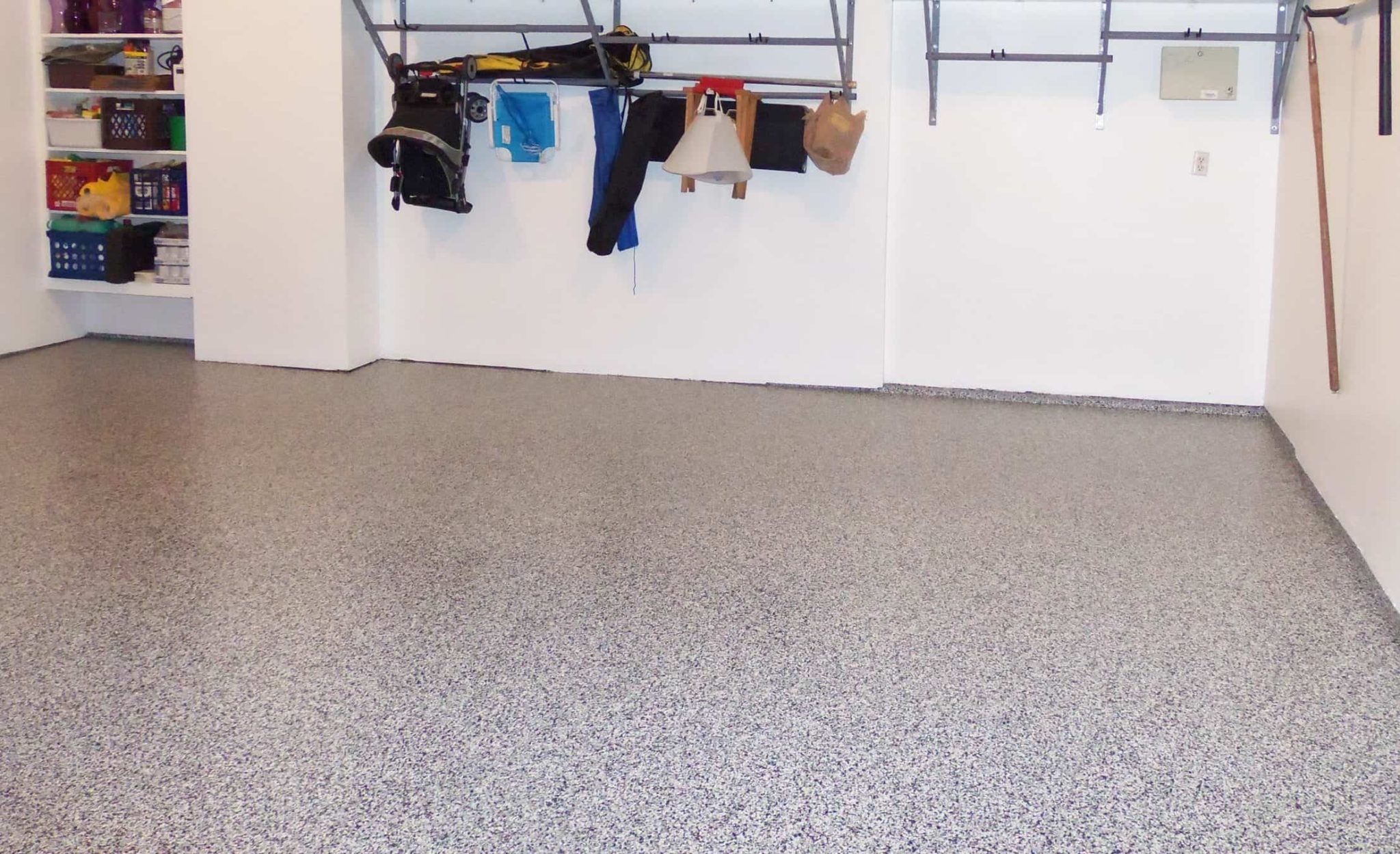 5.  Garage Carpets
Carpets as garage floors can seem intimidating. With garages, you deal a lot with dirt, oil, chemicals, and smoke that are difficult to clean. However, there is no need to worry because carpet tiles for multipurpose rooms exist. Carpet tiles are specifically designed to resist chemicals and oils from your car, so you won't have to worry about leaks. Garage carpets do not need deep cleaning and scrubbing. Liquids on the surface can be cleaned by wiping and regularly maintained by power-washing. They come in a peel-and-stick form for easy application. They also come in different colors so you can design your carpet floor as you would like. It is effortless to install on your own and reinstall in the future when you need to.
6.  Roll-out Floors
A lot of designers and even car enthusiasts would agree that roll-out floors are perfect for garages. Roll-out floors are sometimes made out of vinyl or rubber. They are quick and easy to install and are relatively low-cost. Similar to the interlocked tiles, roll-out mats can be installed even on cracked or stained surfaces since it can cover all the flaws of your floor. Some of the roll-out floors are textured for a better grip while some mimic the texture of gym mats. They are resistant to oils and other liquids, which makes them easy to clean.  Another best garage floor consideration is that these roll out garage floors are certainly a DIY project.
If you don't want to spend a lot of energy on peel-and-stick sheets, you will love roll-out floors. However, when the mat is damaged, it's a bit of a  hassle to cut out the damaged part and replace it with a new one. Designing the floor can be difficult with roll-out mats since you only have one whole sheet to work with.
A successful garage upgrade for your best garage floor is not just dependent on the materials you use, but on how efficiently you utilize them. Add color and style to your garage, but don't forget to make it functional yet comfortable. For a free consultation about your garage floor needs contact us today at http://www.amazinggaragefloors.net.
Here's another valuable link for best garage floor considerations: