Garage Floor Warranty
The biggest scam in the entire epoxy garage floor market in my opinion is the garage floor warranty!  Just think about it for a moment.  How many times have you gone back to the store or called a toll free number.  Only to find your issue isn't covered?  When you buy a new car with a 100,000 mile warranty, what's covered?  Not the tires, wiper blades and many other items, they aren't covered!  It's just the engine and transmission, if you don't race it, have it serviced regularly to keep the warranty in place.
What Does the Warranty Say?
If a garage floor warranty is even a deciding factor, then make sure that you read and understand the warranty that is being offered.  Ask questions of the epoxy garage floor contractor to find out what happens in this situation or something else happens.  I've read "lifetime" warranties on epoxy garage floors that really are of little or no value to the homeowner.  One even says that the contractor will determine the amount to charge you, after the first 3 years of their "lifetime" warranty.  You really don't care that the product is guaranteed for life, and by the way no manufacturer that I am aware of guarantees performance, on the product in the can!
Do a little warranty homework!
First, check out the company with the Better Business Bureau.  Any reputable company in your area offering a 15 year or lifetime warranty should be listed with the BBB.  See if they have had complaints!  I don't even like resolved complaints.  It means that someone didn't do their job, and it went to the BBB.  With more than a decade in the home improvement industry I certainly understand that mistakes happen and things go wrong.  No matter how careful you are when you have completed more than 3500 projects, like my local company has.  However, we have always dealt with those situations, and we have NEVER had a complaint go to the BBB since we began our local business in 2006!
Check out their website!
Additionally, check out their website!  I don't mean look it over and see their pretty pictures, and read over their warranty info.  Do a search on Whois.com . This will let you know the owner, address, and most importantly the age of their domain.  I am always a very leary when they hide their contact data!  Let's face it, I've heard of plenty of contractors that simply change their name and phone number to walk away from the liability of their warranties.  Recently, I heard of a company claiming to be in business for 17 years that I had never heard of, and the whois search showed that their website was less than a year old!  In this day and age, it doesn't take 16 years to get a website up.  A website is the key to any epoxy garage floor business in this day and age in my opinion.
Epoxy Floor Warranty Summary
In summary, please remember that a warranty is just a piece of paper.  It will not offer you much of anything if the company that you got it from will not live up to it!  I have had 100% satisfaction on all of our epoxy garage floors, because we do what is right for the homeowner.  We don't advertise, so word of mouth and referral business is how we have operated and continue to grow.
Epoxy garage floor warranty items to check:
Check the BBB
Check whois.com
Read the warranty
What is included on the warranty
What costs will YOU be responsible for
Ask Questions about warranty
Ask to speak to a client that had warranty work
Make a Difference
Finally, I have a tool for searching keywords and nobody searches "garage floor warranty" while nearly 20,000 people a month search Google for epoxy floors.  Essentially that tool is telling me that nobody will read this blog, since nobody searches on that term.  Please do me a favor and comment, even if it's just a word or two, to let me know you're out there!  I am trying to make a difference in epoxy garage floor field!
Thank you!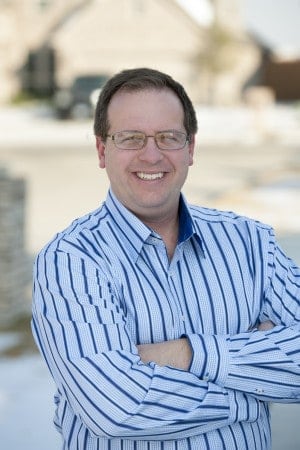 Owner and operator of Amazing Garage Floors
See our previous post for