Choose an Epoxy Contractor Wisely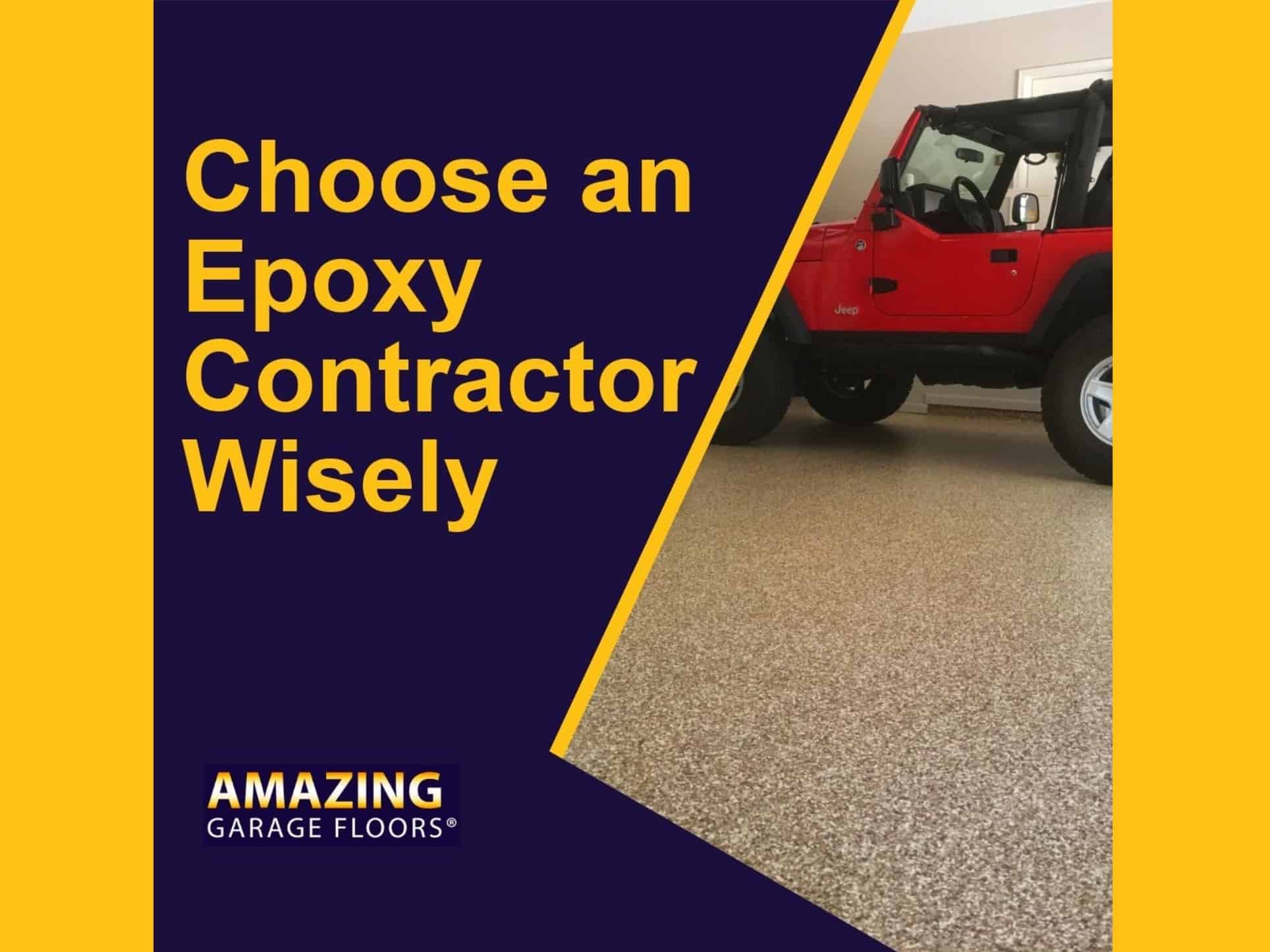 Choose an Epoxy Contractor Wisely
We believe that this goes for ALL contractors but unfortunately we are hearing more and more of this type of things occurring.  Poorly installed floors are not just done with bad products, preparation, techniques, lack of knowledge about the products, but yes, bad contractors too.  I'm not calling this out, it's just the most recent example that I have seen make the local news.
SEE A FULL ARTICLE ON CHOOSING AN EPOXY CONTRACTOR HERE
Making your decision on an epoxy garage floor type coating should have a lot of thought put into it.  Remember that there are thousands of formulations of epoxy, all floor coatings are different, and you should not think that epoxy is epoxy.  You will find out that there are many differences in products, and even if the identical products are installed, you can certainly get different results on your floor.
Experience does matter, and there has been a burst of recent companies, if you can call them that or just really installers or weekend warriors in the Kansas City area (where I am from).  I am also aware of many other portions of the country where this too is occurring.  Since I have been installing floors for about 13 years, and training folks in the industry since 2007, while selling equipment, and products to those in the industry, I get a lot more "inside" information.  
Frankly, it's a little startling all the companies, that have piled into the space supplying products.  This particular video shows product that I am aware of now, but had never even heard of a couple years ago.  They were at World of Concrete in Las Vegas this year, but I dont' even recall seeing them last year.  These companies are luring dozens of folks in on a monthly basis, and teaching them how to do floors in a 2 day class typically.  Then you get floors like the one in the video, that clients aren't happy with.  
I want to be clear, that I am not taking either side on this video!  I am simply saying that it is demonstrating a trend that I have seen shockingly more often the past couple years.  
I reccommend the following questions when considering the following when you plan to make an epoxy garage floor type purchase:
How long have they been working in this business?  Verify it as well!  Vauge statements like 32 years of experience is being used locally  4 years in business and 8 employees
Are they insured? They should have workers comp and general liability at a minimum to work on your home  
Can they provide references?  It's good to get an old reference, from when they claim to have started in the business.  This makes it easy on you as a consumer.
Run a background check or even ask if they have been convicted of a crime?  Ask this one and watch their reaction!  It may really throw them off balance, and you'll likely know if they are telling the truth or not.
What other services do they offer?  The best looking and performing floors are going to be provided by those that specialize.  If they can paint your garage, trim your trees, you get the idea…
I hope this will be of some assistance in your search for finding the proper epoxy garage floor contractor for your project at your home.
For epoxy garage floors in Kansas City visit Amazing Garage Floors-Kansas City